Products
Skin Care & Beauty Products
Skin care and beauty products of all types are available on the market, but the ones below are the ones we recommend to our clients and are available for sale in both our Northern Colorado Fort Collins and Loveland locations.
SkinMedica – TNS ESSENTIAL SERUM and TNS RECOVERY COMPLEX
TNS Essential Serum and TNS Recovery Complex   are revolutionary skin treatment serums formulated with naturally occurring growth factors, antioxidants, soluble collagen, cytokines, and matrix proteins to help rejuvenate skin.
WHAT IS TNS? Tissue Nutrient Solution (TNS) is a combination of growth factors and naturally occurring elements that help rejuvenate skin. Growth factors are proteins that are present in the skin in a physiologically balanced combination to maintain a healthy skin structure.  Through normal aging, the production and level of growth factors decreases.
TNS Recovery Complex is an innovative gel treatment that uses the highest level of naturally occurring growth factors. Applying TNS Recovery Complex twice per day improves the fine lines and wrinkles, skin tone and texture of the skin.
TNS Essential Serum combines TNS Recovery Complex (proprietary growth factor blend) with antioxidants, peptides, and other specialty ingredients to help rejuvenate your skin.  
---
SkinMedica – HA5 Rejuvenating Hydrator
Hyaluronic acid is a natural, "water-loving" substance found in the skin—acting as your body's natural hydrator. HA holds in moisture, keeping skin healthy, resilient, and supple. With age, the amount of HA in the skin decreases, diminishing your skin's ability to remain hydrated. Between the ages of 40-50, your skin has lost 50% of the HA it had at age 20.
HA5® Rejuvenating Hydrator supports the skin's ability to replenish its own HA for overall skin health. HA5® has a proprietary mix of five HA forms that smooth the skin, thereby decreasing the appearance of fine lines and wrinkles. HA5®works synergistically to provide immediate smoothing and continuous hydration throughout the day. 
---

SkinMedica RETINOL COMPLEX 0.25%, 0.5% and 1.0%
Retinol Complex provides the vital components your skin needs in order to improve the appearance of skin imperfections caused by exposure to the sun, environment and aging.  This exclusive retinol formula is encapsulated with PhytoShield Complex, an advanced antioxidant complex that improves skin texture through exfoliation and without irritation that ordinary retinol products cause. By applying Retinol Complex every evening, skin will become smoother and thicker, minimizing the appearance of fine lines and wrinkles. Darks spots on the face become brighter, resulting in a more even skin tone. Retinol Complex comes in three strengths, 0.25%, 0.5% and 1%. We can help determine which strength will work best for you.
---
SkinMedica LYTERA
Lytera is a brightening product that addresses the appearance of skin discoloration. These dark spots can be found in hyperpigmentation, melasma, age spots, freckles caused by the sun and aging skin. Used daily, a more even skin tone can be seen as early as 4 weeks. Lytera is ideal for all skin types. A non-hydroquinone, continuous use of Lytera is safe to apply twice daily.
---
SkinMedica VITAMIN C & E

This treatment serum is a silky, fragrance-free formula that contains one of the highest concentrations of vitamin C & E. In turn, Vitamin C & E provides extraordinary antioxidant protection and improves the appearance of skin tone, texture, and firmness.
---
SkinMedica MOISTURIZERS

Personalize your skin care routine! SkinMedica has exclusive formulations for all skin types and any season based on what your skin needs to stay hydrated and look its best.  We can help determine which moisturizer will work best for your needs.
---
SkinMedica TOTAL DEFENSE + REPAIR 

Total Defense + Repair Is a "rejuvenating" superscreen, powered by SOL-IR Advanced Antioxidant Complex.  This formulation is a powerful antioxidant that protects the skin from harmful infrared rays plus reduces the appearance of lines, wrinkles and damaged skin. Total Defense + Repair can be used with any SkinMedica product or regimen.  It should be applied in the morning, and every two hours or as needed.  Additionally, Total Defense + Repair should be the final product applied with any regimen.
---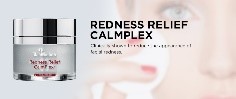 SkinMedica REDNESS RELIEF CALMPLEX
Winner of Allure's "Best in Beauty" Award in 2012, Redness Relief CalmPlex dramatically reduces the appearances of visible redness in as early as two weeks with continued improvement over time.
---
SkinMedica DAILY PHYSICAL DEFENSE Sunscreen

Don't let the environment affect the aging of your skin or increase your risk of skin cancer.  Fight back against pollution, harmful chemicals, and UV exposure by limiting time in the sun, wearing protective clothing and using DAILY PHYSICAL DEFENSE Sunscreen Broad Spectrum SSPF 30+.
---
Latisse

Latisse is an FDA-approved eyelash growth treatment that enables you to grow your own lashes longer, fuller, and darker.  Great eyelashes don't just happen overnight. That's why it's important to note that Latisse solution works gradually and remarkably — with full results at week 16. Once you begin, you continue applying the topical solution each night.  As the treatment progresses, you'll first begin to see changes in length. Then, gradually, you'll notice more thickness and darkness in your lashes. If you're satisfied with your results by week 8, don't stop there. Stick with the treatment. After week 16, you'll see the full effect of Latisse — and so will others.  After that, you can talk to your doctor about ongoing use.
---
Sanitas

Skincare + Nourishment = Healthy Skin. The Sanitas Skin Care system is the result of 20 years of scientific and clinical studies that reveal skin tissue regeneration can be accelerated with the right formulation of topical and internal nutritional ingredients. Sanitas formulas are packed with active skin care substances that rejuvenate skin from the inside out.
---
Solar Protection Formula

Get the most complete sun protection, free of chemical sunscreen filters. Water and sweat-resistant Mineral Block with SPF 58 is excellent for sensitive skin and is oil, PABA, and fragrance free. TIZO3 SPF 40 is great sun protection for the face, especially suitable for post-skin treatment, as well as for sensitive skin. It is also chemical filter-free and water resistant.
---
TIZO SUNSCREENS 

All TiZO products contain only physical (mineral) suncreens-the most gentle and healthy sunscreen ingredients. The proprietary formulation blends up to eight different physical particles to sit gently, softly and invisibly on skin to deflect UVA-UVB rays before the rays can touch the skin.  TiZO uses the #1 rated sunscreen ingredients, as designated by the United States E.P.A.
---
SottoPelle Supplements Liquid VITAMIN D3

Vitamin D has several important functions. Perhaps the most vital are regulating the absorption of calcium and phosphorous, and facilitating normal immune system function. Getting a sufficient amount of the vitamin is important for normal growth and development of bones and teeth, as well as improved resistance against certain diseases such as multiple sclerosis, heart disease and the flu. If your body doesn't get enough vitamin D, you're at risk of developing bone abnormalities such as osteomalacia (soft bones) or osteoporosis (fragile bones).  Liquid Vitamin D3 has all the benefits of the pill form but is an easier form to take.
---
SottoPelle HAIR MEDIBLES

Stop worrying about hair loss and start looking your best. It's a simple step you can take daily to ensure that the hair you've got is yours to keep. This proprietary blend of ingredients halts the biological processes associated with hair loss. Supplies essential nutrients to support healthy hair growth at the deepest cellular level:
Primary ingredient, Saw Palmetto, keeps the hair growth cycle intact
Other ingredients include d-Biotin, Zinc and Selenium which stimulate scalp health
Inhibits hair loss and encourages new growth
---
Oxygenetix

Oxygenetix is a breakthrough foundation to cover, help heal and minimize procedural scars.  It was designed for doctors.  Its breathable foundation covers and treats a wide variety of skin problems: skin injuries, wounds, rashes, cracked, dry skin, acne scars, rosacea and other skin conditions. On post-surgical scars, patients are re-assured and impressed that after care includes safely camouflaging any evidence of surgery or laser procedures.
Besides being the first truly breathable makeup, the Oxygenetix foundation contains Ceravitae Complex, a patent-pending formula proven to increase oxygen uptake, stimulate skin cell production and help promote the healing process following most procedures.
Oxygenating Foundation gives complete and natural coverage to even the most sensitive and compromised skin. When applied independently or over Oxygenetix moisturizer, Oxygenetix foundation acts as a virtual second-skin, allowing it to breath with no occlusive oils to interfere with the body's natural healing process.
This second skin technology creates a delivery system allowing Ceravitae to speed connective tissue reconstruction, build collagen layers and to reinforce natural skin healing.  The Results are less downtime, undetectable coverage from day one, reduced scar tissue and continuous protection with continued use.