Fraxel Dual
Wrinkle Treatments | Dermal Fillers | Laser Skin Treatment
CO2 DOT Therapy | Fraxel Dual | FotoFacial RF | Face & Leg Veins | Sublative | Sublime | Triniti PLUS | Thermage CPT for Face | Thermage CPT for Eyes | VASER Shape
---
Solta Medical laser company and manufacturer of FRAXEL, recognizes Allura Clinic and its providers as among the top 1% clinics across the USA that treat patients with FRAXEL.
Fraxel® is a unique laser skin resurfacing treatment available at both Allura locations in Fort Collins and Loveland. The treatment is designed to trigger the body's own production of new collagen, safely and effectively targeting aging and damaged skin. Fraxel has a proven track record, with FDA approval for treating:
Age spots/brown spots
Acne, traumatic, and surgical scars
Wrinkles around the eyes and upper lip
Melasma
Stretch marks that occur during puberty or pregnancy
Like the DOT therapy treatment, Fraxel uses microscopic dots of laser energy – just one-tenth the diameter of a hair follicle – to cause tiny penetrations in the deep layers of the skin. This results in the surrounding tissue being able to rapidly heal from the inside out and create new collagen to reveal younger, smoother, healthier skin.
Because the Fraxel laser only treats a fraction of the skin at a time, the areas surrounding the dots remain untouched. This technique allows the skin to heal faster than it would if the entire area were treated, providing great results. Unlike conventional laser treatments, Fraxel is safe and effective on the face, neck, chest, and hands for all skin colors. Different treatment levels are available depending on your desired results.
Actress Courtney Cox discusses on the Ellen DeGeneres show why she is having Fraxel treatments. Click here to watch.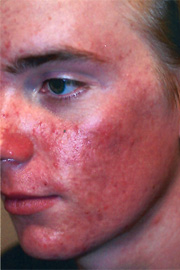 ---